Thesis on 'Healing after Prayer', 24 april 2023.
Thesis on Surinamese medical plants beliefs and practices, 17 februari 2022
Wellness turns back on Covid-science, The Guardian, 11 november 2021
Thesis (July 2020) of intern Nora Smit on vaccine hesitancy and anti-vax (in Dutch)
Homeopathie op haar retour? Website VtdK, 3 June 2019 (in Dutch)
Doe mee aan een enquête over complementaire geneeswijzen, t.b.v. masterscriptie (2019)
WHO accepts criticised Chinese medicine, CNN, 24 May 2019
Placebo effect not a trick?, New York Times, 18 November 2018
Healing yoga for the masses, The Guardian, 18 September 2018
Boom of Alternative Medicine in Germany, Der Spiegel, 18 August 2018
Sophrology as the new Mindfulness, The Guardian, 18 May 2018
New book (in Dutch) on alternative medicine, Amsterdam University Press, January 2018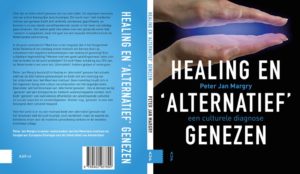 Panel discussion in Amsterdam (SPUI25) on alternative medicine, 20 December 2017
Folk Healing and Christianity in the Appalachians,  Atlas Obscura b, 22 November 2017
Leech Healing in Russia, The New York Times, 29 April 2017
A popular debate on homeopathy and vaccination in The Guardian, March, 31, 2017
Household Medicine in the 1800s, Atlas Obscura
Cupping at the Olympics in Rio, The Guardian, August 8, 2016.
German 'Heilpraktiker' popular among the Dutch, NRC 7 August 2016
Yoga and Healing? The Guardian June 2016
Curing Anxiety? Among Mexican Healers, NY Times, 20 May 2016
Nobel Prize 2015 for Traditional (Chinese) Medicine.
Haiti's major Voodoo Priest, Max Gesner Beauvoir, passed away, 13 September 2015